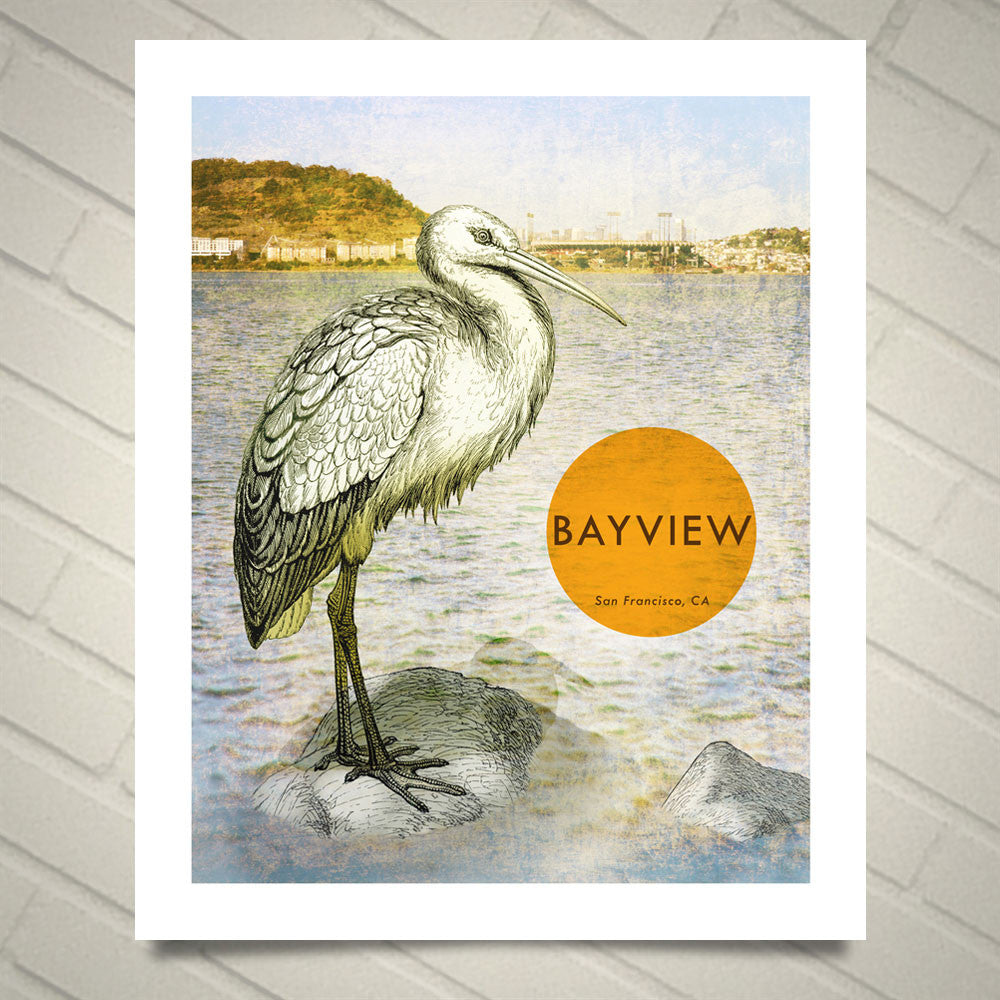 Occupying the southeastern corner of San Francisco, Bayview is home to one of San Francisco's proudest landmarks, Candlestick Park. The neighborhood is bordered largely by the bay coastline and was once sprawling wetlands and coastal hills _ making it an ideal home for water birds who still frequent the area today. While industry once boomed in the area as far back as the 1800s, Bayview is now a struggling neighborhood stuck with industrial fallout and pollution. Today, there are several redevelopment projects in place to help restore the area as well as community outreach to build backyard gardens and major public art projects.
For more information on our products, visit our product information page.
Expected delivery is 1-2 weeks after placing your order.
The image of the artwork is a digital rendering and is not necessarily to scale. Colors may differ slightly from what your monitor displays.