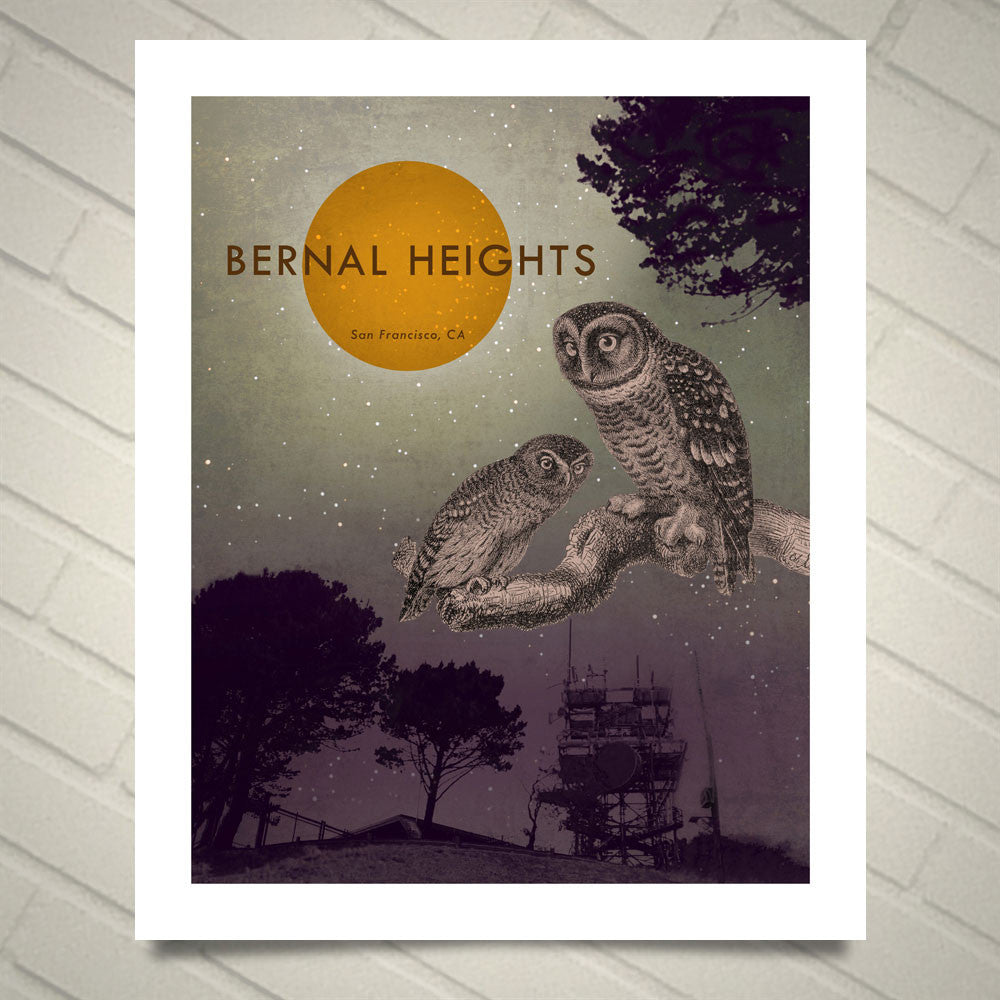 A few years back, two Great Horned Owls made Bernal Heights their home. Perched high above the neighborhood at the top of the Esmeralda Steps, the owls swiftly became celebrities to the locals. Residents shared stories of sightings or hearing them hoot during the night. Sadly, the pair has since passed away but their legend lives on. For Bernal Heights, we thought there would be no other animal more fitting than owls as a nod to their beloved winged neighbors.
For more information on our products, visit our product information page.
Expected delivery is 1-2 weeks after placing your order.
The image of the artwork is a digital rendering and is not necessarily to scale. Colors may differ slightly from what your monitor displays.