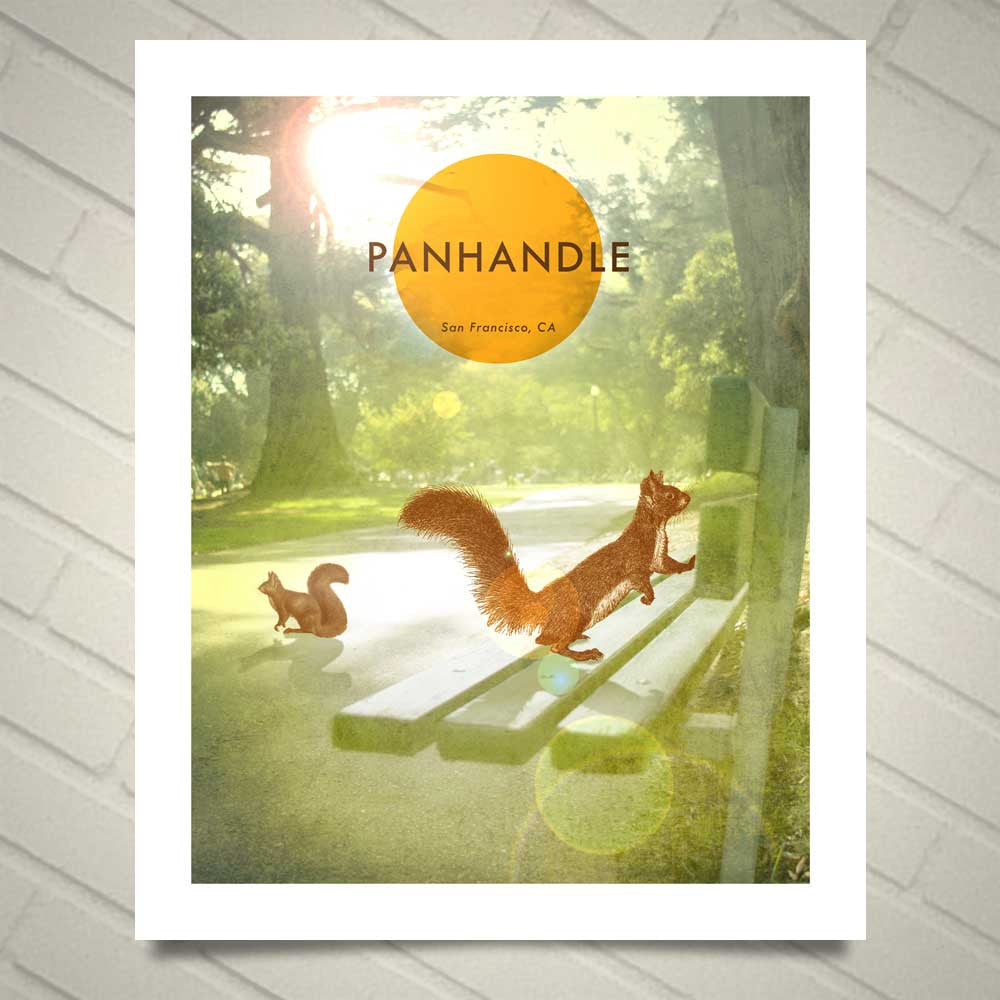 Sticking straight out from Golden Gate Park is a section of green known as the Panhandle. This stretch of park separates two of San Francisco's popular neighborhoods, NOPA to the north and Upper Haight to the south. You can follow its large paths under towering eucalyptus trees to Golden Gate Park, maybe even stopping to enjoy the views at one of the many benches scattered throughout.
For more information on our products, visit our product information page.
Expected delivery is 1-2 weeks after placing your order.
The image of the artwork is a digital rendering and is not necessarily to scale. Colors may differ slightly from what your monitor displays.