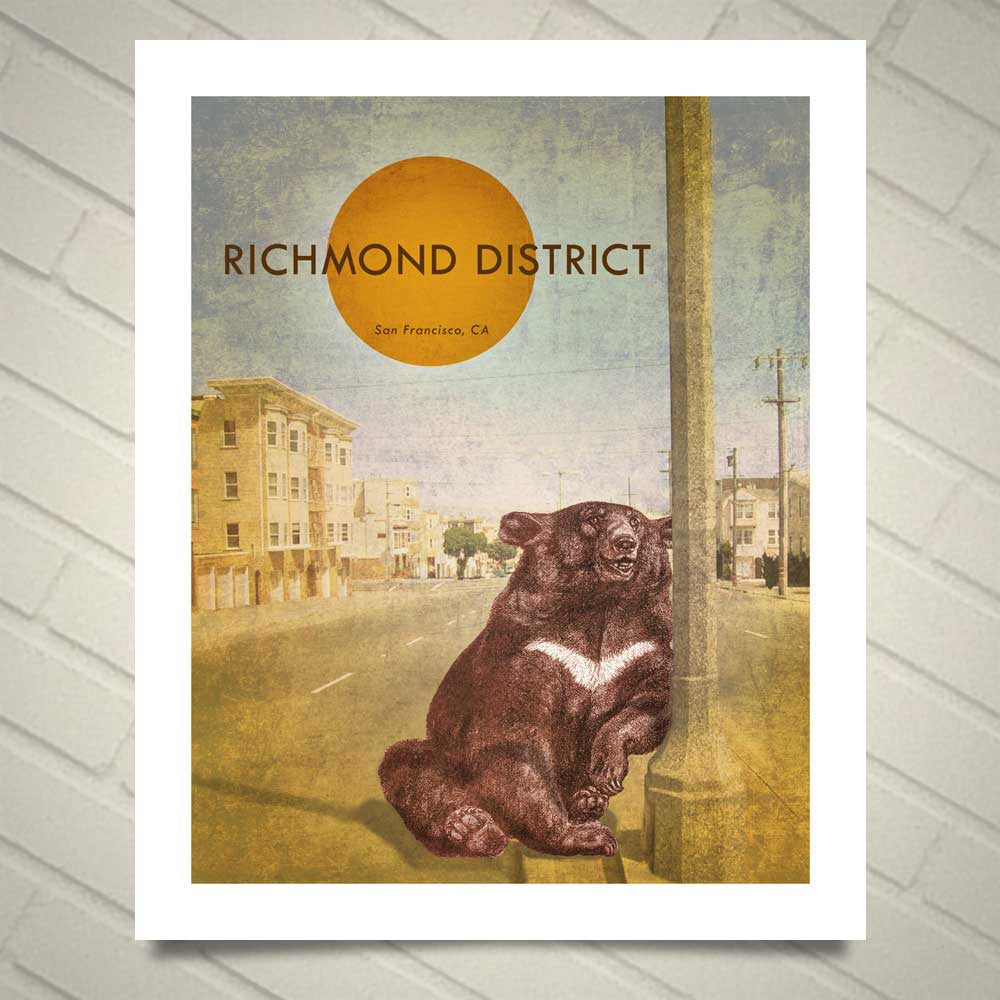 The Richmond District is incredibly diverse, even being split up into Inner and Outer Richmond by locals, so picking one animal to represent it all posed a big challenge for us. We decided to go with a bear for several reasons. Little Russia is in The Richmond and the bear has a very relaxed vibe about him which matches the atmosphere of the neighborhood. After seeing the print, a local told us the bear is perfect because California's animal is a bear, and they are honored to share the mascot!
For more information on our products, visit our product information page.
Expected delivery is 1-2 weeks after placing your order.
The image of the artwork is a digital rendering and is not necessarily to scale. Colors may differ slightly from what your monitor displays.