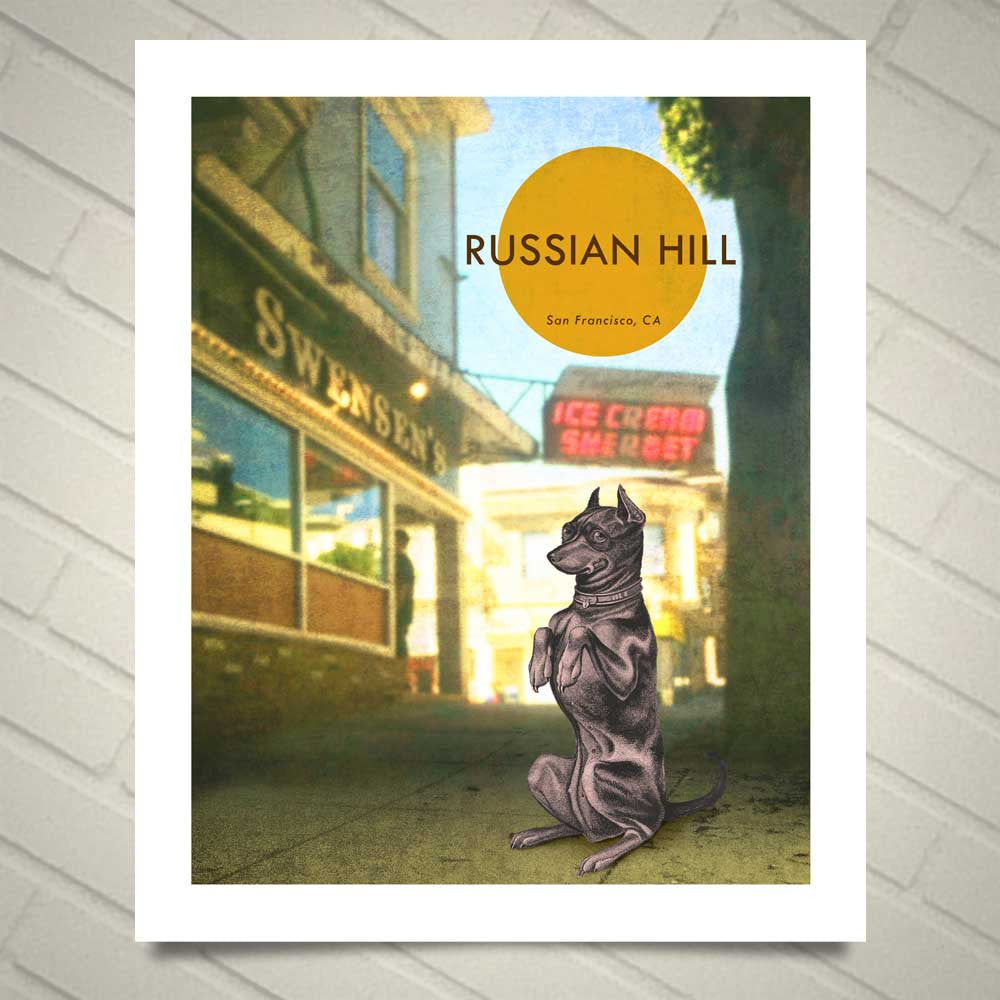 Russian Hill, one of San Francisco's original 'Seven hills', offers up incredible views and is surrounded by great destinations on all of its borders – North Beach, Nob Hill, and Ghiradelli Square are just a short distance away. However, there are some amazing destinations in the heart of the neighborhood as well. World-famous Swensen's Ice Cream Store is set right along the Hyde Street cable line so there is no excuse to miss it. Hop off the cable car, grab an ice cream, and don't forget to share some with your pup! 
For more information on our products, visit our product information page.
Expected delivery is 1-2 weeks after placing your order.
The image of the artwork is a digital rendering and is not necessarily to scale. Colors may differ slightly from what your monitor displays.