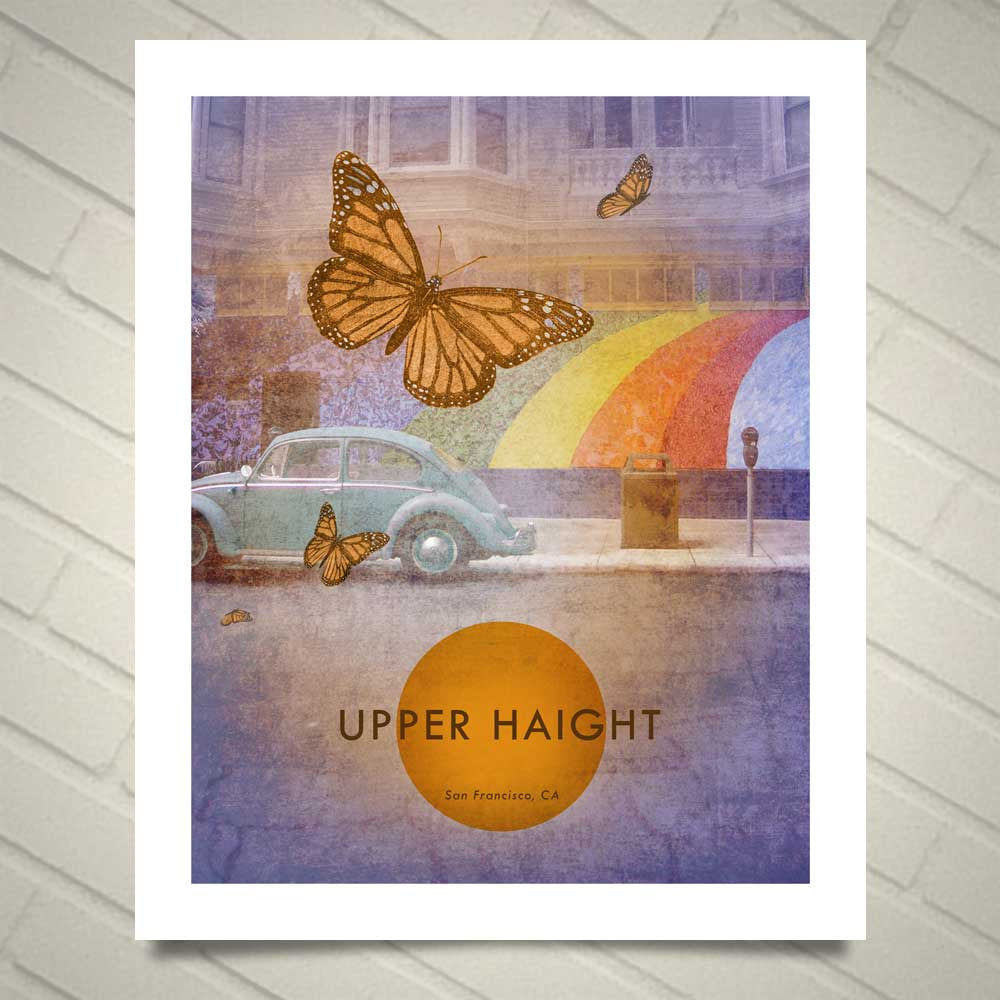 When someone mentions San Francisco, one of the first things that comes to mind is Haight-Ashbury and The Summer of Love. The Upper Haight neighborhood is famous for its hippie roots, which it still embodies today, with a blend of modern gentrification. This neighborhood has grown through many stages, emerging today as a combination of all past stages, so a butterfly was the perfect match.
For more information on our products, visit our product information page.
Expected delivery is 1-2 weeks after placing your order.
The image of the artwork is a digital rendering and is not necessarily to scale. Colors may differ slightly from what your monitor displays.