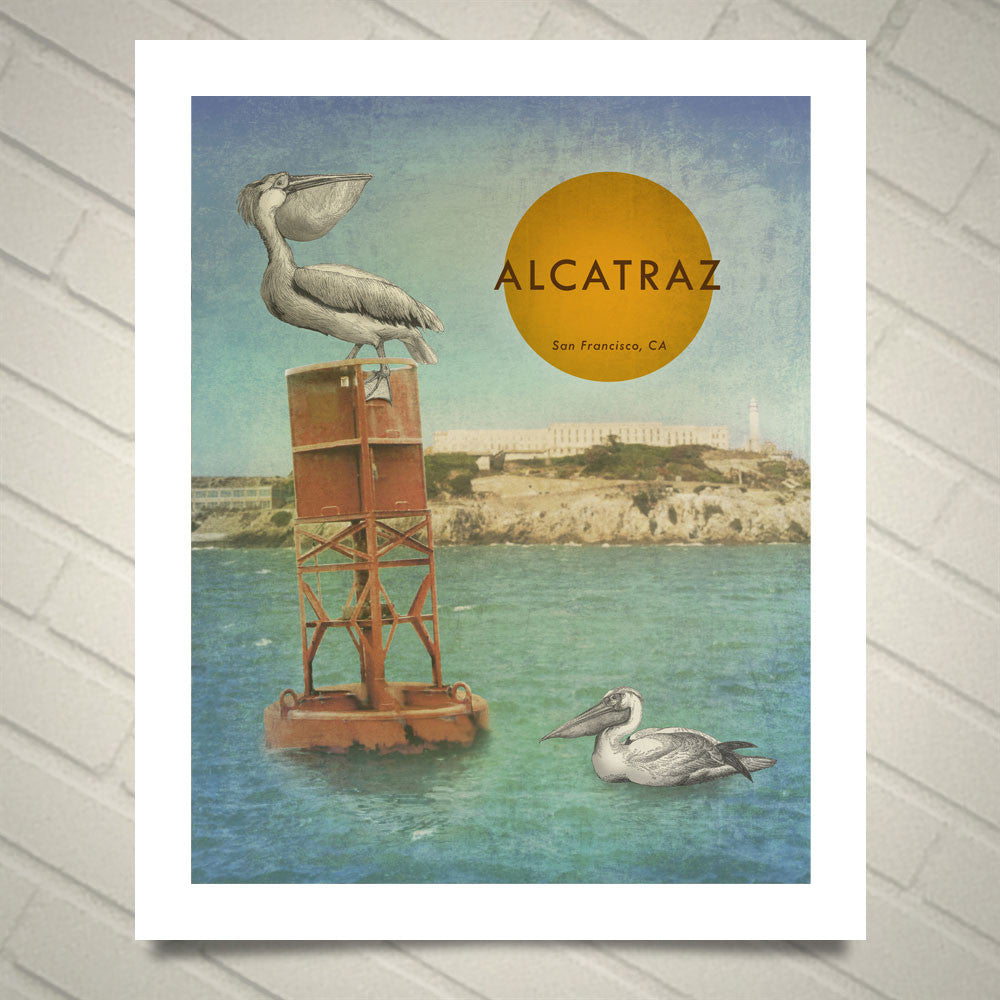 Alcatraz, also known as 'The Rock', is most famous for the prison operated on it from 1933 to 1963. Before the island served a military and federal purpose, it was a haven for sea birds. Juan Manuel de Ayala, the first Spaniard to charter the San Francisco Bay, named the island "La Isla de Alcatraces" or "The Island of the Pelicans" due to the overwhelming population of brown pelicans there. The name, and the pelicans, remain to this day.
For more information on our products, visit our product information page.
Expected delivery is 1-2 weeks after placing your order.
The image of the artwork is a digital rendering and is not necessarily to scale. Colors may differ slightly from what your monitor displays.