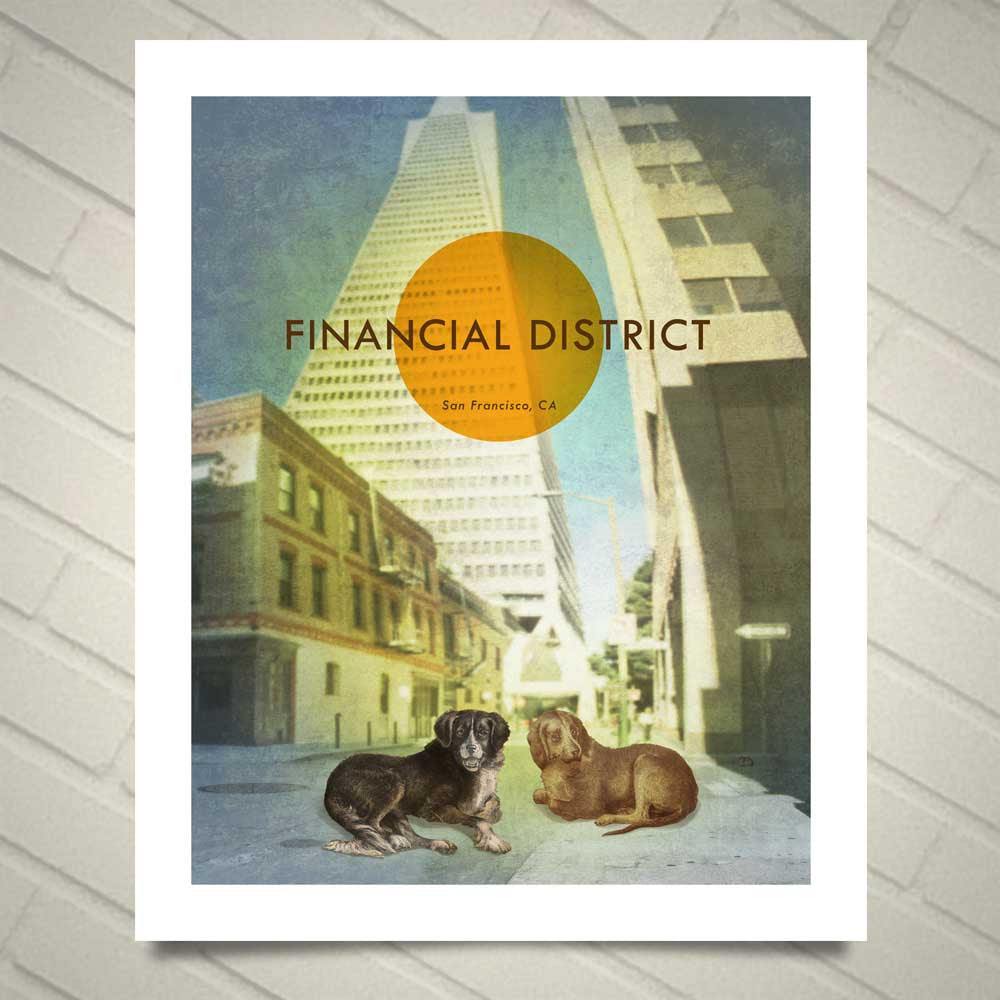 In the early 1860s, there were two stray dogs, Bummer and Lazarus, who were tightly bonded and also talented ratters. Their skills earned them exemption from the era's strict ordinances on stray dogs. Making their home in the area around Frederick Martin Saloon, the pair quickly became local celebrities and were immortalized in the press with journalists chronicling the dog's daily exploits and adventures. When the dogs passed away, they were stuffed and displayed in their favorite saloon. Sadly, the pair were destroyed in storage in 1910 after being donated to the Golden Gate Park Museum. Today, there is a plaque commemorating San Francisco's favorite dogs in the Transamerica Redwood Park, adjacent to the Transamerica Pyramid.
For more information on our products, visit our product information page.
Expected delivery is 1-2 weeks after placing your order.
The image of the artwork is a digital rendering and is not necessarily to scale. Colors may differ slightly from what your monitor displays.