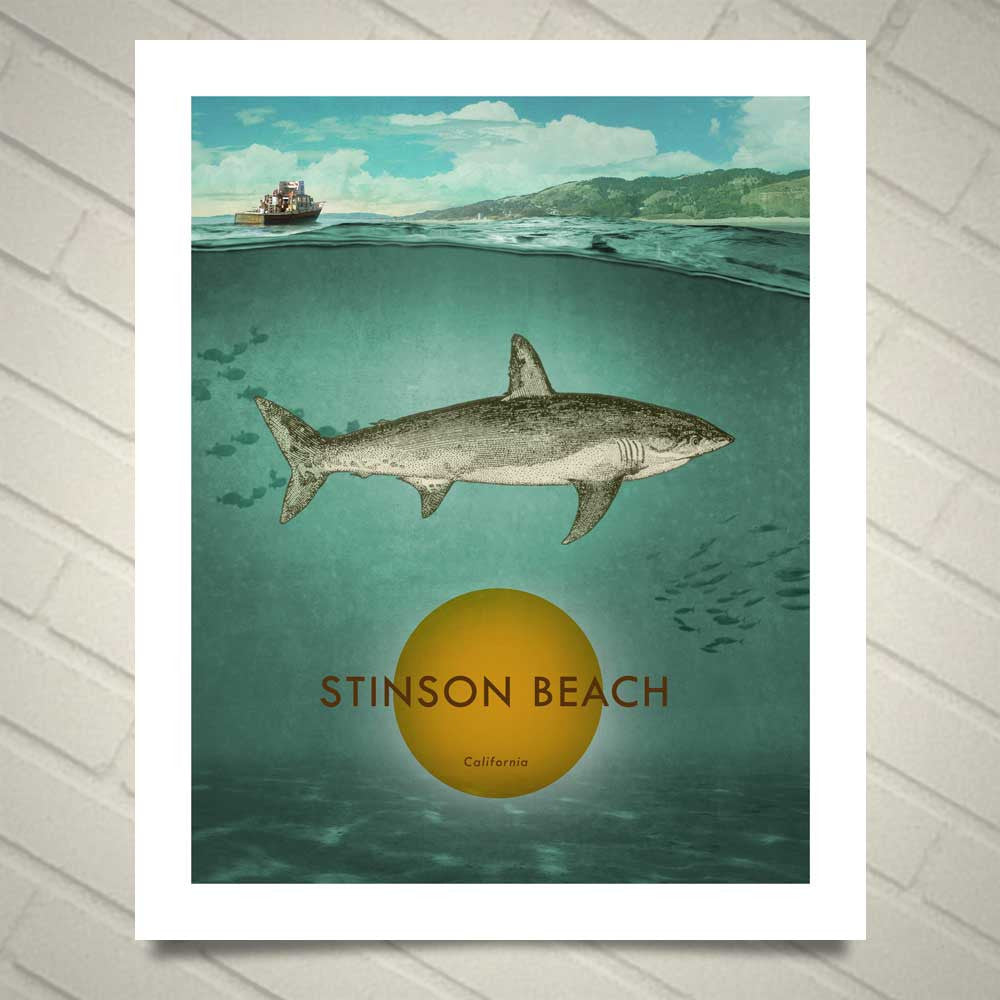 Stinson Beach is widely known for its great white shark sightings as well as being one of the cleanest, sandy beaches in the state. Located along the coastline of the north bay by Muir woods, visitors can take in the views from the famous Dipsea trail or soak in some sun on a warm day at the beach. While the water is cold, many people enjoy the surf - but beware, Stinson Beach is in an area known as the Red Triangle where a high number of shark attacks have occurred.
For more information on our products, visit our product information page.
Expected delivery is 1-2 weeks after placing your order.
The image of the artwork is a digital rendering and is not necessarily to scale. Colors may differ slightly from what your monitor displays.