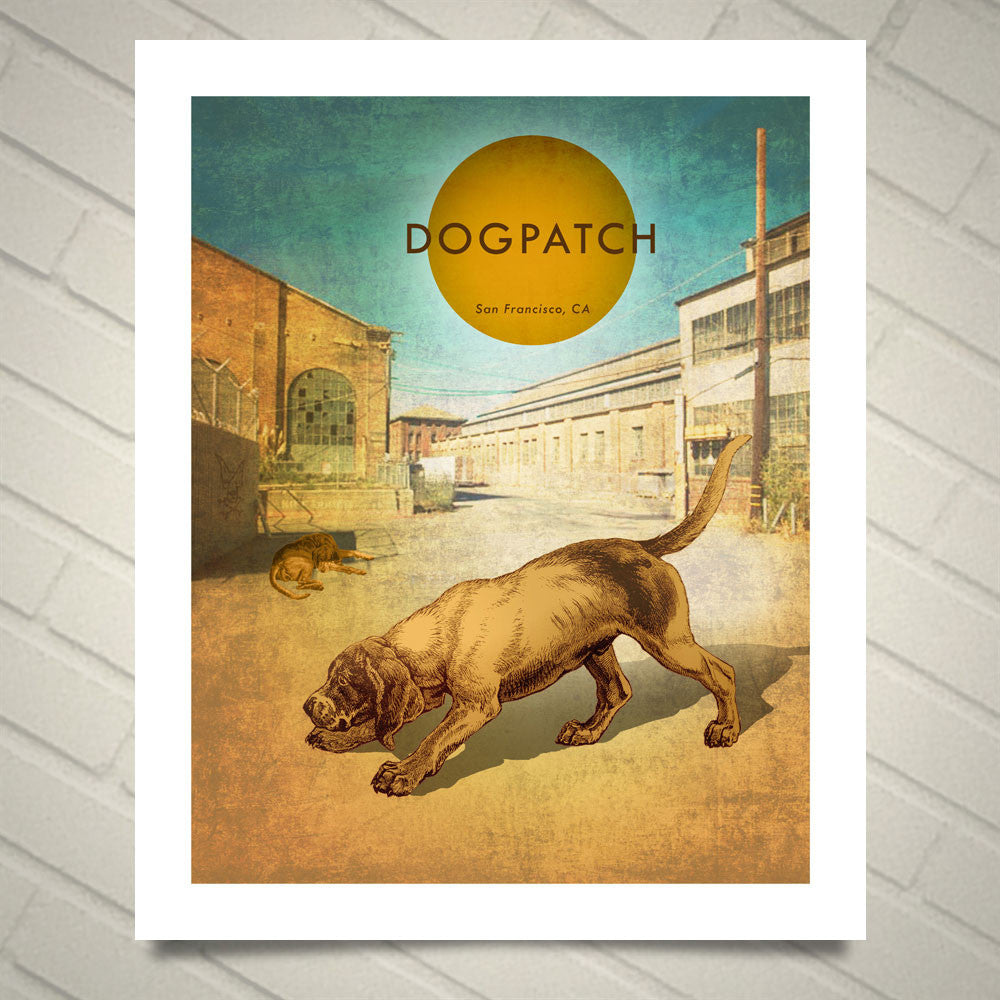 The Dogpatch is one of the few neighborhoods in San Francisco that wasn't damaged in the 1906 earthquake, so much of its history and architecture remains from the late 1800s. This area is known for its warehouses and ports, including meatpacking plants. When these plants were functional, there were several packs of dogs that roamed the area, scavenging on scraps from the surrounding factories. It isn't certain if this is where Dogpatch got its name, but we thought a few dogs rooting around in the abandoned warehouses made for a good depiction of the history behind this neighborhood.
For more information on our products, visit our product information page.
Expected delivery is 1-2 weeks after placing your order.
The image of the artwork is a digital rendering and is not necessarily to scale. Colors may differ slightly from what your monitor displays.