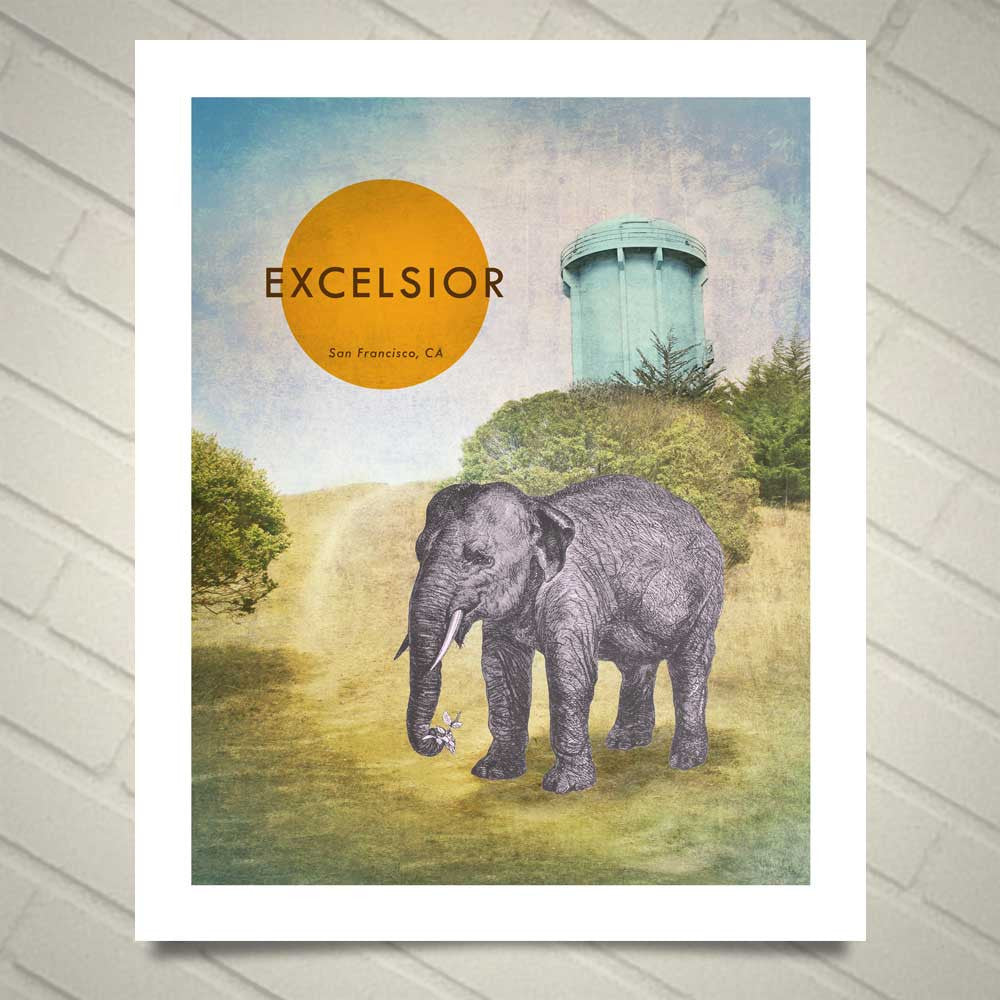 While the Excelsior is not a tourist attraction, it is a large neighborhood housing over 30,000 residents and has its own rich history. The rolling hills in the area are covered with rows of houses and, most notably, the famous water tower which is a landmark in the neighborhood. Because of the central location and (once) large open space of the Excelsior, the Barnum and Bailey Circus used to set up camp there, bringing a lot of excitement and unfamiliar sights. If the circus still stopped by today, we would imagine the elephants would enjoy grazing on the hills overlooking Downtown San Francisco.
For more information on our products, visit our product information page.
Expected delivery is 1-2 weeks after placing your order.
The image of the artwork is a digital rendering and is not necessarily to scale. Colors may differ slightly from what your monitor displays.