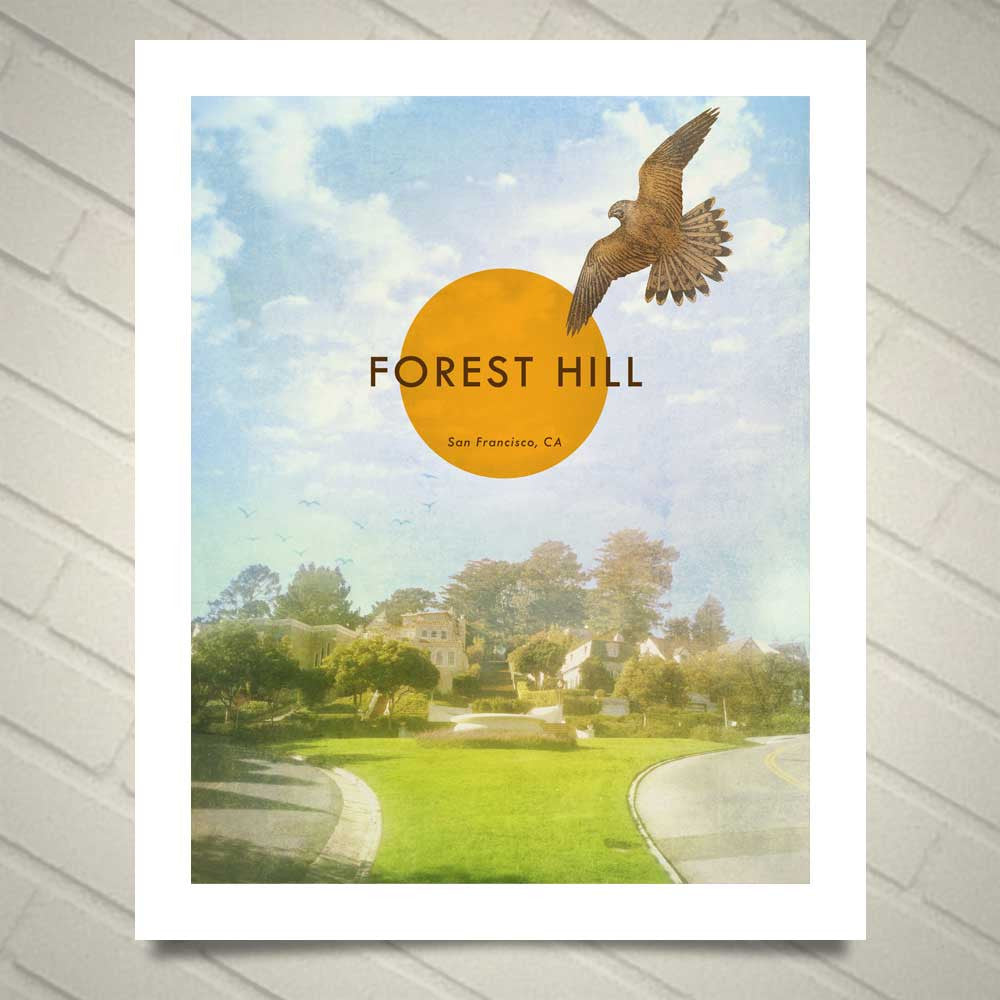 To the west of Twin Peaks lies Forest Hill, a neighborhood with a small-town community feel. The entire area is picturesque with extravagant gardens and views that stretch to the Pacific Ocean. A lesser-known city park in the neighborhood, Hawk Hill, is comprised of the remnant of a sand dune and offers a sweeping scene of the western half of the city. Not even a foggy day can ruin this vista.
For more information on our products, visit our product information page.
Expected delivery is 1-2 weeks after placing your order.
The image of the artwork is a digital rendering and is not necessarily to scale. Colors may differ slightly from what your monitor displays.