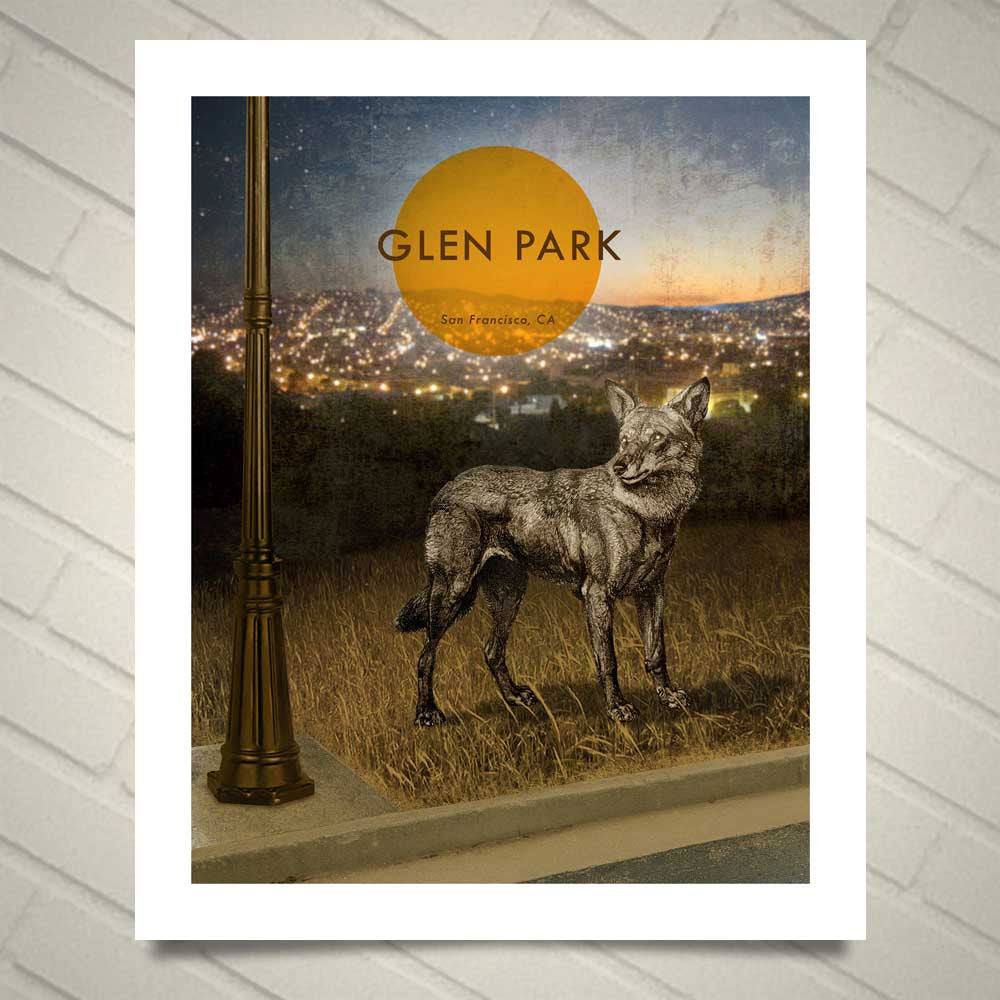 Wildlife researchers estimate that about a dozen coyotes live in San Francisco, with some of the more recent sightings happening in Glen Park's backyard - Glen Canyon Park. Locals have taken to their canine neighbors, keeping a close eye out for them in the canyon and neighborhood. If you are lucky, you might get to see a rare sighting of the pack!
For more information on our products, visit our product information page.
Expected delivery is 1-2 weeks after placing your order.
The image of the artwork is a digital rendering and is not necessarily to scale. Colors may differ slightly from what your monitor displays.