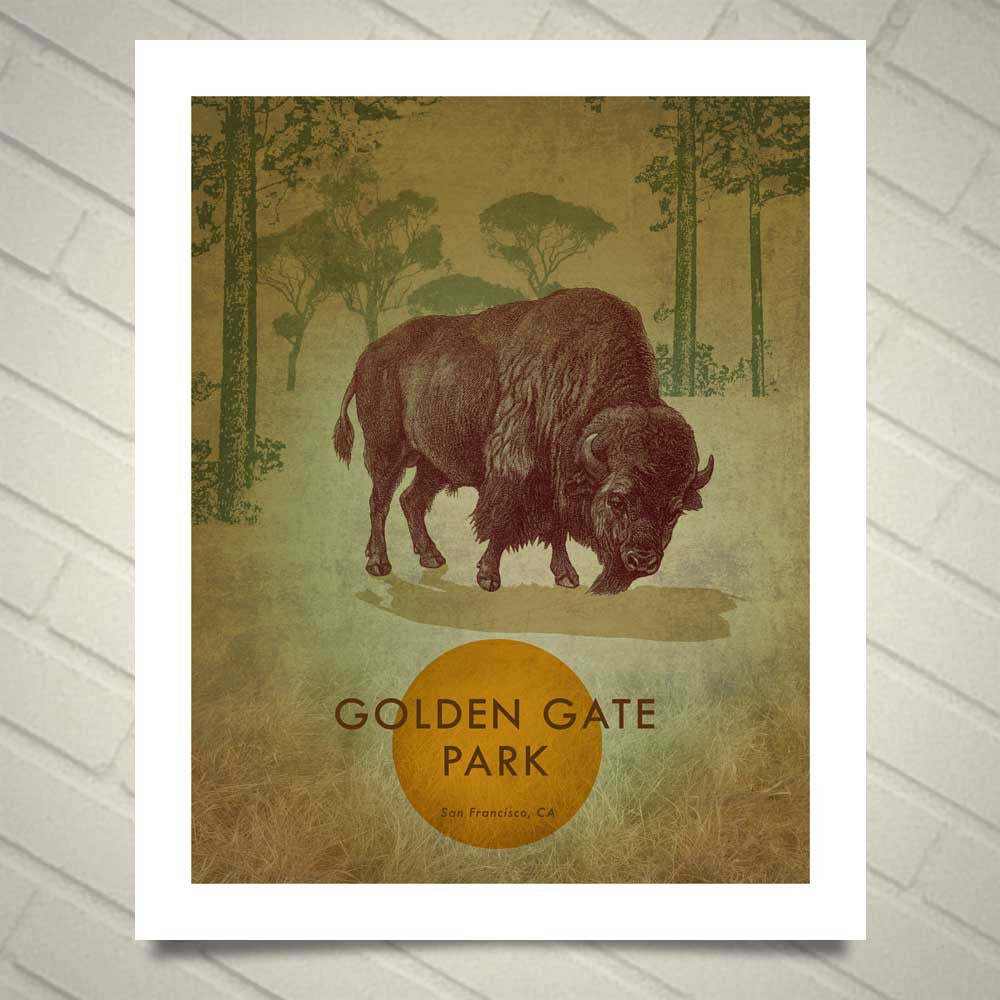 Among the hundreds of reasons locals and tourists flock to Golden Gate Park, one of the most popular reasons is to visit the bison paddock. It seems surreal to exit the concrete sprawl and find yourself in the middle of a beautiful park and even more bizarre to come face to face with a bison. The herd in San Francisco formed when several bison were brought in from the Great Plains in the late 1800s, around this same time bison were facing extinction due to unmonitored poaching. But thanks to captive breeding with herds like the one in Golden Gate Park, bison numbers now surpass 200,000 in North America. 
For more information on our products, visit our product information page.
Expected delivery is 1-2 weeks after placing your order.
The image of the artwork is a digital rendering and is not necessarily to scale. Colors may differ slightly from what your monitor displays.