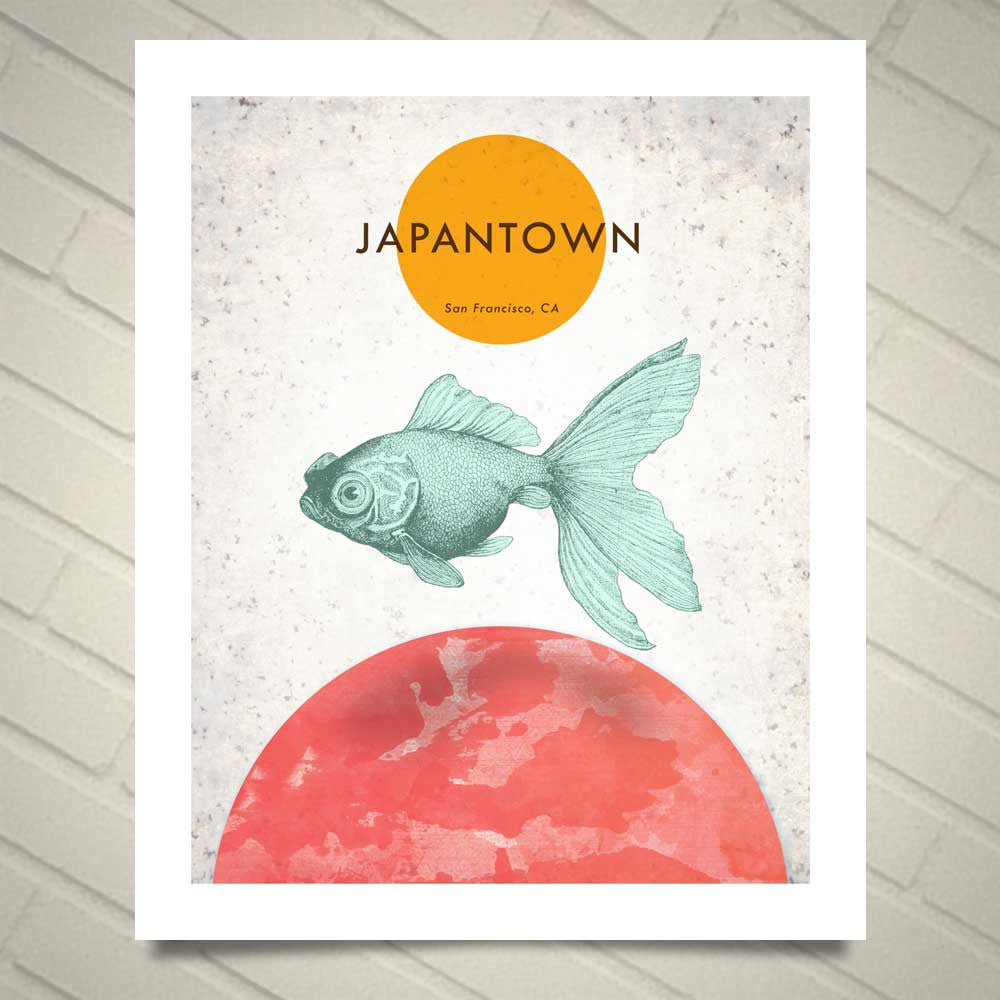 Japantown is where the largest population of Japanese residents live in San Francisco. Also known as Little Osaka, this neighborhood boasts the Peace Pagoda, a five-tiered pagoda presented to San Francisco by the city of Osaka. Because of this tight connection to Japan, we wanted our print to pay homage to the Japanese flag with a red spherical element and a clean white design. The goldfish represents a koi fish (both are carp), Japan's most popular and colorful fish. 
For more information on our products, visit our product information page.
Expected delivery is 1-2 weeks after placing your order.
The image of the artwork is a digital rendering and is not necessarily to scale. Colors may differ slightly from what your monitor displays.