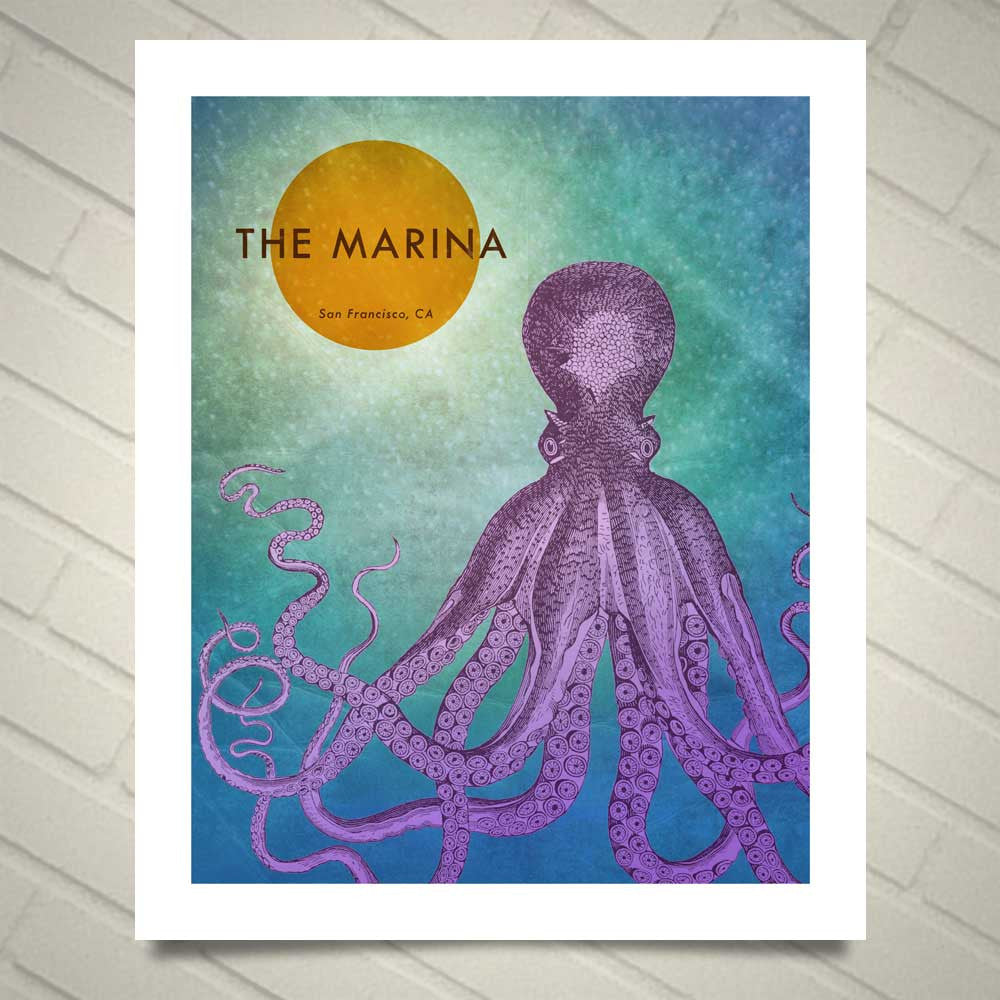 The Marina has a reputation for being the destination of 20 somethings in San Francisco. It has boutique shops catering to its young residents and a plethora of bars to keep up with the rich nightlife in the area. But the Marina is also home to beautiful landmarks like the Palace of Fine Arts, Fort Mason, and, of course, the Marina. Our octopus pays homage to the rich underwater life you can find in the area.
For more information on our products, visit our product information page.
Expected delivery is 1-2 weeks after placing your order.
The image of the artwork is a digital rendering and is not necessarily to scale. Colors may differ slightly from what your monitor displays.