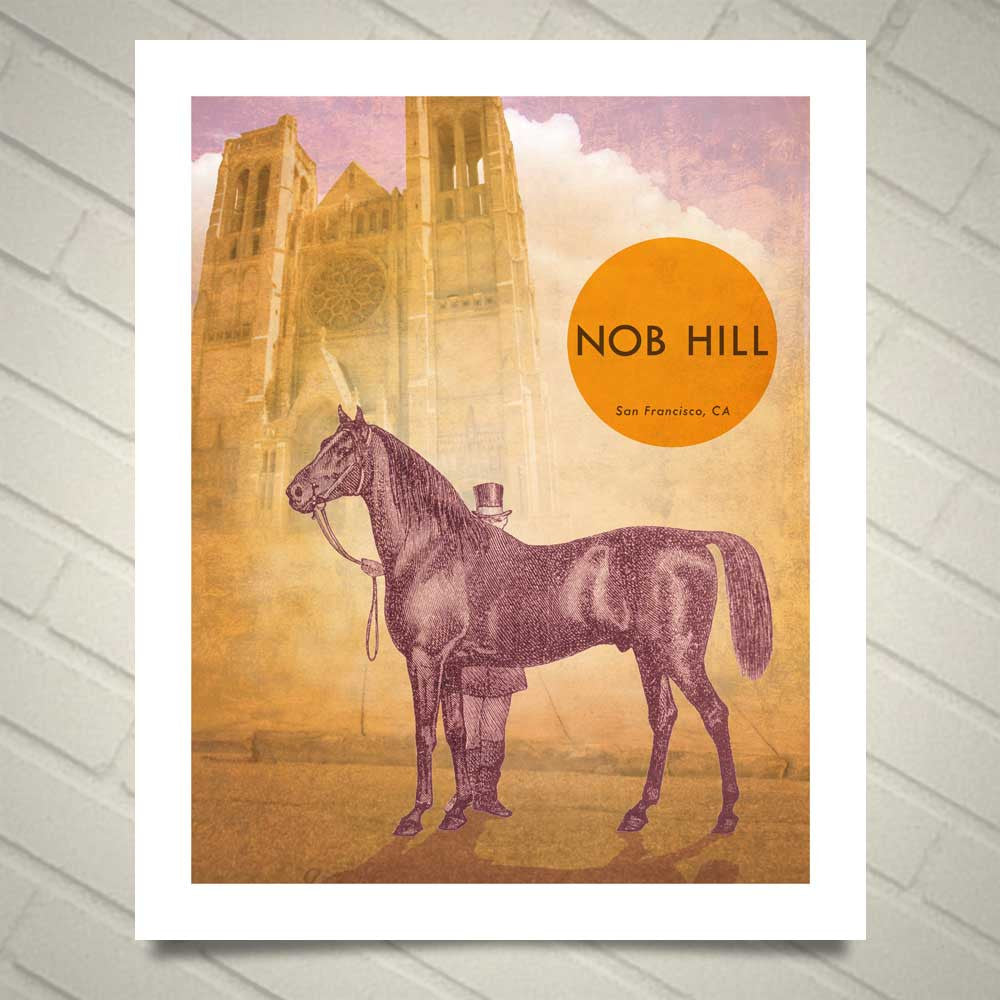 On the top of Nob Hill once stood the mansions of four prominent tycoons of the era – Stanford, Crocker, Huntington, and Hopkins. Before the days of trolley cars, horses and buggies were used to carry these residents up the steep streets of San Francisco. Sadly, some horses would lose their footing and take the whole carriage with them as they tumbled down the hill. One of these events occurred in front of a timely witness, who later helped bring about the birth of the famous San Francisco Trolley.
For more information on our products, visit our product information page.
Expected delivery is 1-2 weeks after placing your order.
The image of the artwork is a digital rendering and is not necessarily to scale. Colors may differ slightly from what your monitor displays.