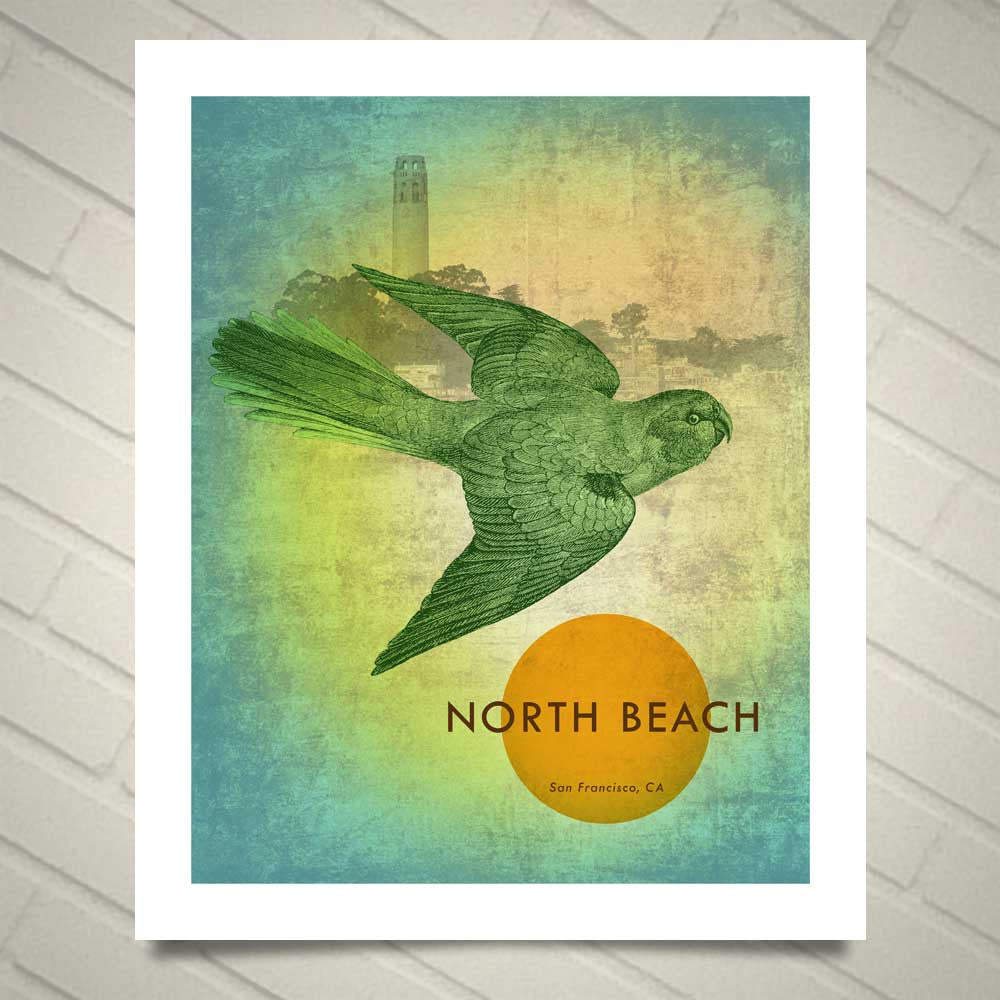 North Beach is famous for its beatnik history and large Italian population, but it is also known for a flock of South American parrots who have made this neighborhood, as well as surrounding neighborhoods, its home. How these parrots came to be in San Francisco is widely speculated and something of a legend. The first time the flock was noticed was in 1989, numbering only four and today it's well over 300. If you spend any time in North Beach, you are bound to hear the tell-tale squawking of these green parrots as they pass overhead.
For more information on our products, visit our product information page.
Expected delivery is 1-2 weeks after placing your order.
The image of the artwork is a digital rendering and is not necessarily to scale. Colors may differ slightly from what your monitor displays.