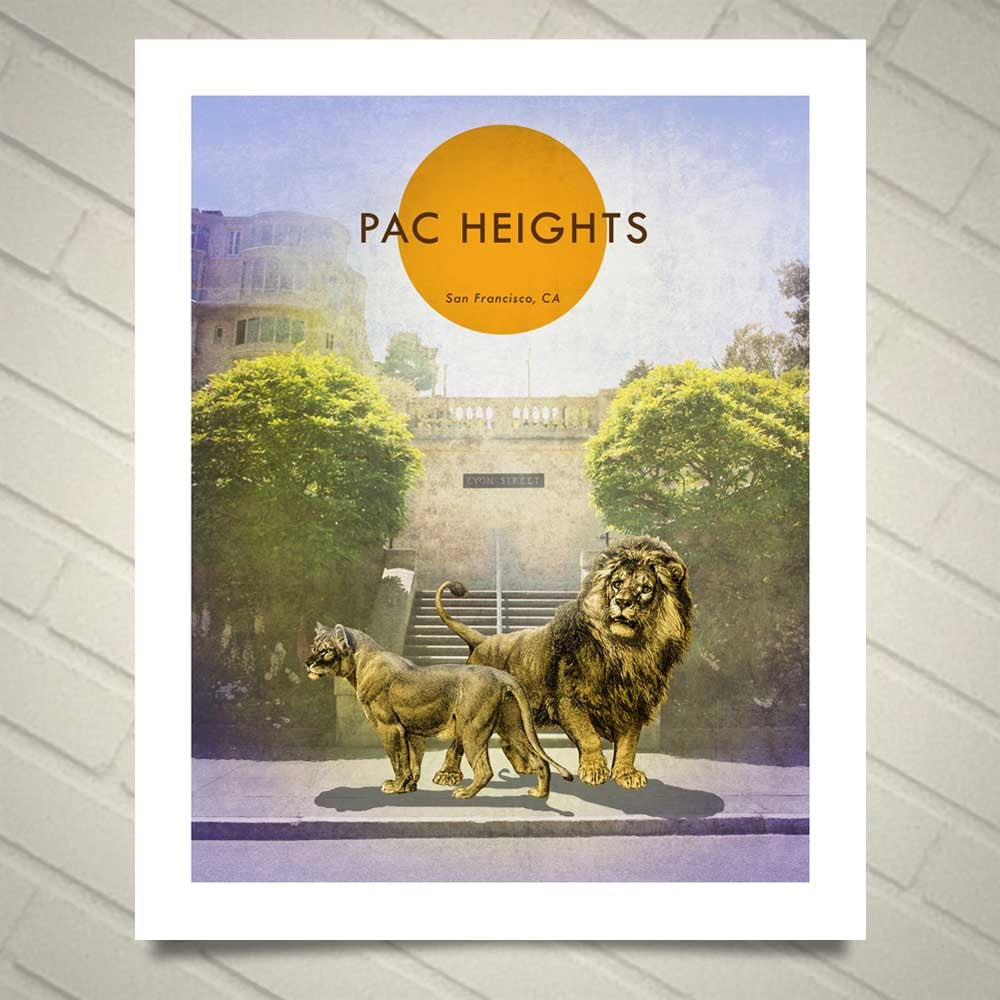 Pacific Heights is a neighborhood overflowing with sleepy tree-lined streets, beautiful mansions, and breathtaking views. If you aren't lucky enough to own a home on the crest of the hill, the best place to take in the sights is at the top of the Lyon Street steps. The steps are visited by many for views of the Golden Gate Bridge, Palace of Fine Arts, sailboats on the bay, Sausalito, and Alcatraz but are also used for intense cardio sessions (the steps span two city blocks straight up the hill!). You're sure to get a lion of a workout to the top! 
For more information on our products, visit our product information page.
Expected delivery is 1-2 weeks after placing your order.
The image of the artwork is a digital rendering and is not necessarily to scale. Colors may differ slightly from what your monitor displays.