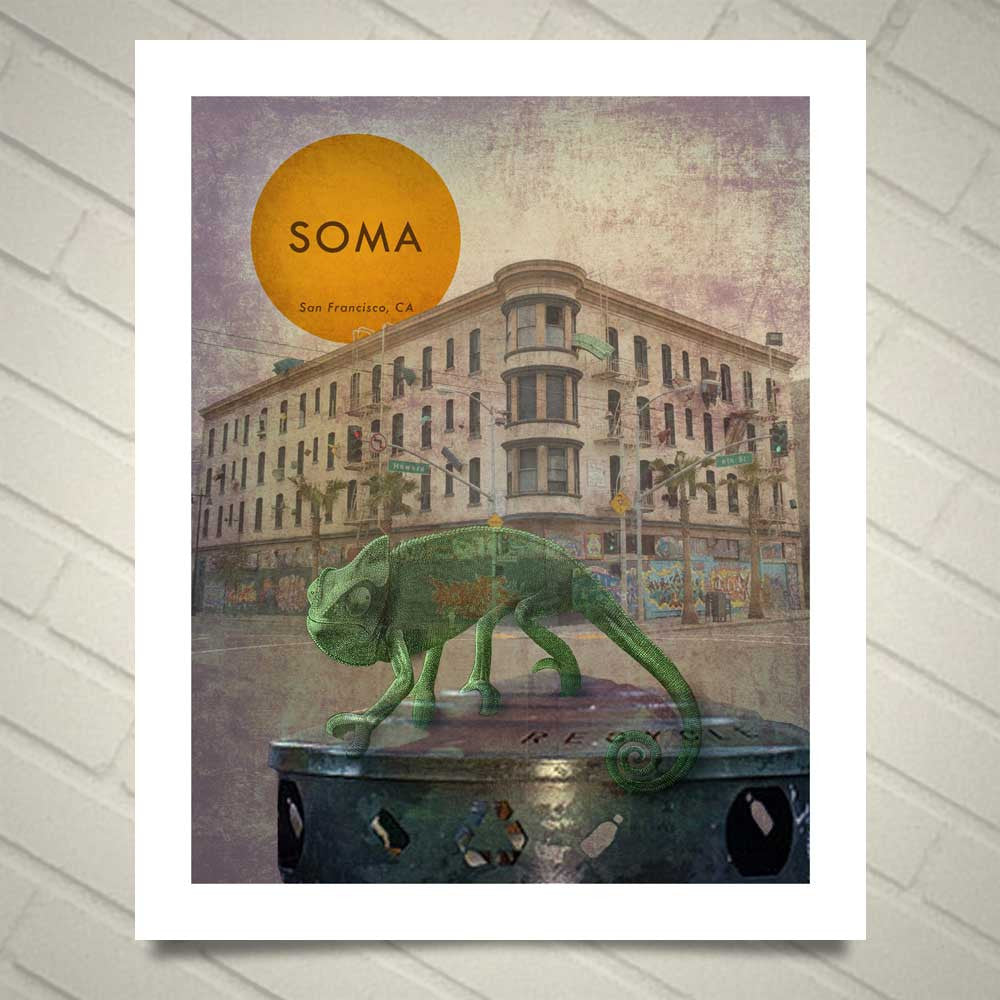 SOMA, also known as South of Market, is an expansive neighborhood with drastically different atmospheres. There are the ports and warehouses, the gentrified lofts filled with urban professionals, the ballpark – home of the Giants baseball team, and the more rough and tumble areas speckled with dive bars, restaurants, coffee shops, and a bustling art scene. Our choice to represent this area is a chameleon because, like a SOMA resident, it is able to swiftly adapt to its environment. The chameleon is also incredibly unique and colorful which compliments SOMA's atmosphere and its beautiful art found on every street corner.
For more information on our products, visit our product information page.
Expected delivery is 1-2 weeks after placing your order.
The image of the artwork is a digital rendering and is not necessarily to scale. Colors may differ slightly from what your monitor displays.