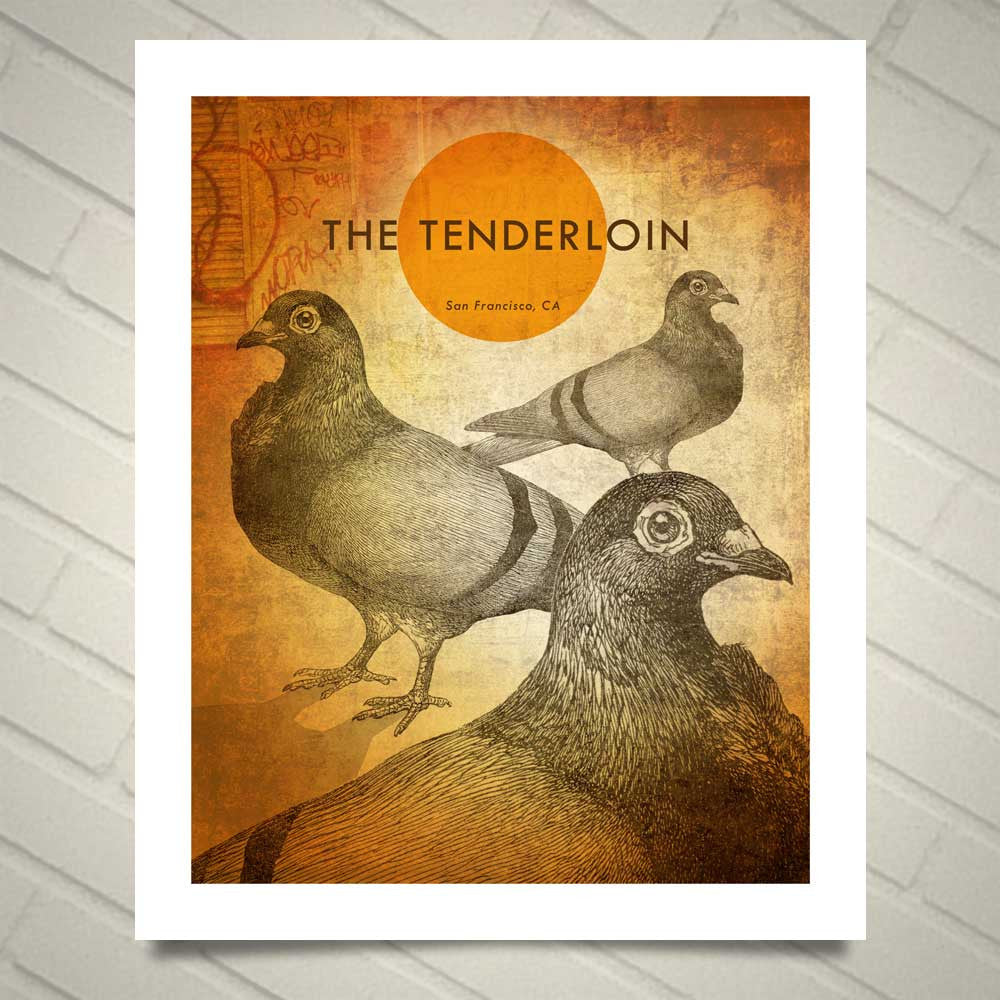 The Tenderloin is a rough-around-the-edges neighborhood with a less than stellar reputation. Yet it is home to San Francisco's amazing theater district as well as some incredible bars and restaurants if you know where to look. The animal to represent this area was easy for us to choose, they number in the thousands there. But we wanted to make sure to bring a little bit of beauty and humor to this print to display the "character" along with the "dirty". 
For more information on our products, visit our product information page.
Expected delivery is 1-2 weeks after placing your order.
The image of the artwork is a digital rendering and is not necessarily to scale. Colors may differ slightly from what your monitor displays.